In re Gateway Plaza Residents Litigation
June 13, 2014
In re Gateway Plaza Residents' Litigation, Index No. 651023/2014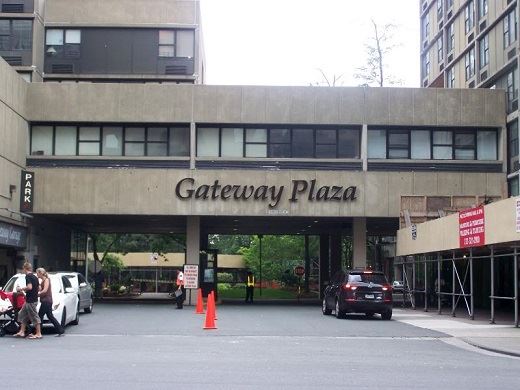 This class action was filed on behalf of current and former Gateway Plaza residents against Marina Towers Associates, L.P., a development company and landlord owned by the LeFrak Organization, and its management company, Gateway Residential Management LLC (collectively "Defendants"). In sum, the action alleges that Defendants breached the warranty of habitability codified in New York Real Property Law § 235-b, breached the lease agreement, and were unjustly enriched as a result of uniform conditions, defects, and deterioration at the Gateway Plaza apartment complex that exposed tenants' apartments to external temperature fluctuations to an unreasonable degree. Plaintiffs are seeking damages in the form of rent abatements, monetary loss, disgorgement, and injunctive relief.
Gateway Plaza is a massive residential apartment complex located in Manhattan's Battery Park City. It is comprised of six, 34-story buildings, totaling 1,881,621 square feet, and 1,712 apartments. The Amended Class Action Complaint (the "Complaint") in this matter alleges that, as a result of various defects and conditions -- and the Landlord's failure to take appropriate remedial measures -- external air flows freely into the apartments exposing tenants to unreasonably cold external temperatures during the winter months and unreasonably hot temperatures during the summer months. Even with heating and cooling systems running at full capacity, apartment temperatures regularly dip below 50 degrees in the winter and can become oppressively hot in the summer. Because of these conditions, tenants are forced to employ various self-help measures in order to block air flowing through seams in aging and uninsulated window frames and the thru-wall heating systems called "PTAC" units. Tenants report using such things duct tape, plastic sheeting, towels, and pillows. Others have reported sealing off entire rooms in order to cut-down on the exorbitant electricity costs associated with maintaining a tolerable temperature. As further alleged in the Complaint, Defendants have for years ignored violations and complaints about these conditions and have even disregarded a self-commissioned energy audit identifying the same issues and recommending significant structural remedial measures be taken.
Plaintiffs in this action are current and former tenants of Gateway Plaza. They are represented by Newman Ferrara LLP and Safirstein Metcalf LLP, who serve as Co-Lead Counsel, and Sanford Heisler Sharp, LLP, which serves as Plaintiffs' Co-Counsel.
CASE UPDATE: On November 13, 2019, the Court granted preliminary approval of a class settlement providing for significant monetary and non-monetary relief for class members. Below are links to the Stipulation of Settlement, Preliminary Approval Order, Notice of Settlement, and Proof of Claim form.
[CLICK HERE TO VIEW PRELIMINARY SETTLEMENT APPROVAL ORDER]
[CLICK HERE TO VIEW SETTLEMENT AGREEMENT]
[CLICK HERE TO VIEW NOTICE OF SETTLEMENT]
[CLICK HERE TO VIEW CLAIM FORM]
CONTACT:
Newman Ferrara LLP
Jeffrey M. Norton
jnorton@nfllp.com
1250 Broadway, 27th Fl.
New York, NY 10001
Tel: (212) 619-5400
Download Complaint
Contact Us Regarding This Case